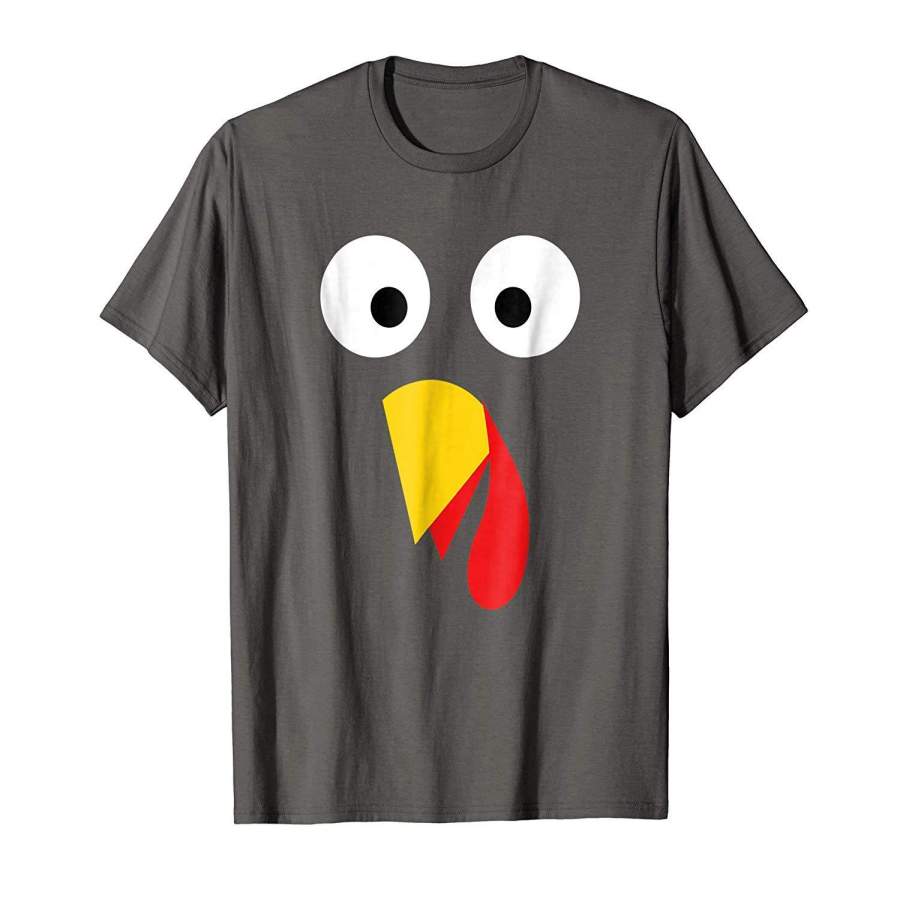 Turkey Face Thanksgiving TShirt Halloween Costume Kids Adult
Return & Refund
We will gladly issue you a replacement item or issue a refund back to your original form of payment for any of the following reasons:
You receive an incorrect item
Your order contains damaged product(s)
Your order has a printing mistake
Part of your order is missing from the package
Once we receive the return product please allow 6-10 days business to process for you.
All returns product will be processed through our inspection department for approval/rejection.
If you are approved for a refund please allow 3-5 business days to receive your refund once it is refunded.
PRODUCTION
Production: Made To Order. All of our bedding sets are constructed in a pet-free and smoke-free environment.
Processing Time: All orders are sent to the manufacturer within 24 hours after the order is placed. The manufacturer processes the orders, which takes an additional 3 - 5 business days.
SHIPPING
T-shirt, Hoodie, Tanktop, Mugs are Printed And Shipped From The US. Your order will be printed exclusively for you within 3 - 5 days. If you are in the US, you will receive your order within 4-7 business days after printing is complete. For all other countries, please allow between 10-14 business days.
All over T-shirt, Blanket, Shoes are printed out side US. Your order will be printed exclusively for you within 7 - 10 days. You will receive your order within 12 - 15 business days after printing is complete.
You will receive an email once your order ships that contain your tracking information. If you haven't received tracking info within 5-7 days, please contact us.
We ship to more than 200 countries (United States US, Canada, Australia, New Zealand, United Kingdom, France, Spain, Germany, Netherlands, Belgium, Switzerland, Poland, Mexico, Brazil, United Arab Emirates, South Africa, etc…), and you can enjoy on all items sold on the Store.